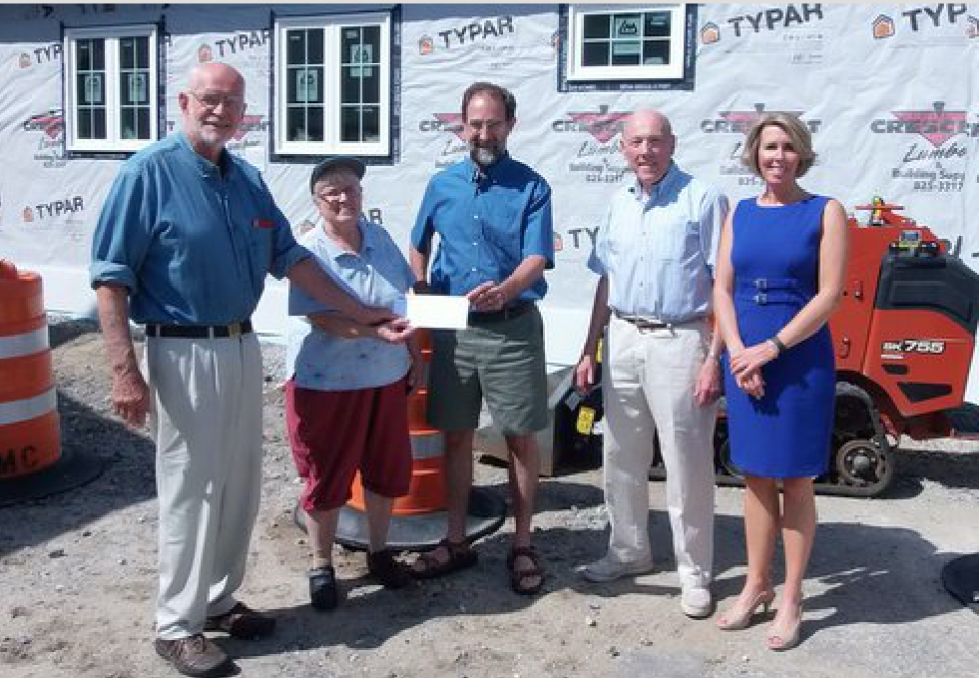 TGP President Chick Carroll (left) displays a check for $4,000 awarded to The Gathering Place by the Bangor Savings Bank Foundation.
He expressed appreciation for the Foundation's generous support to Niki Morton (right), Manager of the Bangor Savings Bank office at 47 Maine Street, Brunswick, who presented the check in behalf of the Foundation. The Bangor Savings Bank Foundation was created in 1997 to help improve the health, education, culture and economy of the State of Maine.
Others in the photo are (from left) TGP Volunteer Beulah Tobey; Board of Directors Member, Phil Studwell and Finance Committee Member Arnie Besier.