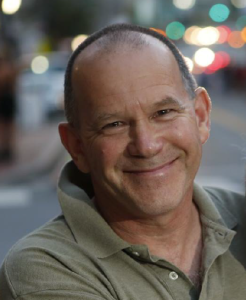 Dana Baer
B.Sc. Mining Engineering, Colorado School of Mines, Golden, CO
M.Sc. Civil Environmental Engineering, University of New Mexico, Albuquerque, NM
Professional  Engineer     Maine #8982            New Mexico  #9840
Worked as construction program manager for the Indian Health Service, project manager for Wright-Pierce Engineers, rural engineering program manager for Agricultural Cooperative Development International in Cape Verde, West Africa, water system operator and homebuilder/craftsman in New Mexico.
Project Manager for our new building.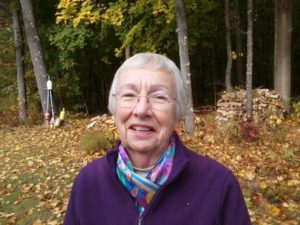 Judy Bauman- Vice President

I received my nursing degree from the School of Nursing, Hospital of the University of Pennsylvania.  Over time, I have held various positions, the most recent being Wellness Director at the Highlands Retirement Community in Topsham.
I am a member of First Parish Church, and facilitate the weekly Caregivers' Support Group held there.  I served on the church's Outreach Committee, and  participated in one of the church's mission trips to Honduras.
I was a volunteer at the Tedford Shelter and the OASIS Clinic, and served on the Board of Directors of Spectrum Generations in Augusta.  Currently, I am pleased to be a member of the weekday volunteer team at The Gathering Place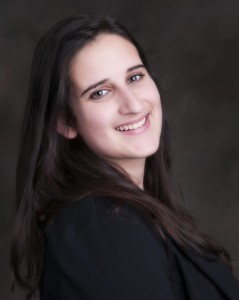 Uma Blanchard
I grew up in Iowa and graduated from high school in Iowa City in 2013. I am an Anthropology major and Government/Legal Studies minor at Bowdoin. I am involved in Bowdoin's College House system. My second year I served as the Burnett House Programming Director and coordinated and planned about 60 events (varying in size) for the Bowdoin community. This year I am serving as a proctor and overseeing the programming team and mentoring a first-year residential floor.  I have worked for two years in the Development Office, fundraising for the Alumni Fund. I am also an intern for NARAL America (a reproductive rights advocacy group) which involves leading the Bowdoin NARAL chapter, coordinating political action work and planning large-scale events. Most importantly, I am a Tuesday morning volunteer at TGP and being on the Board is a very new and exciting opportunity for me.
I have spent summers completing different levels of wilderness leadership training on sea kayaking expeditions. I've spent a summer leading 13-15 year-old participants on sea-kayaking expeditions and teaching leadership, technical and stewardship skills. This last summer I spent sea-kayak guiding in Maine. I am a Registered Maine Guide and Wilderness First Responder and have my Wilderness Water Safety certification.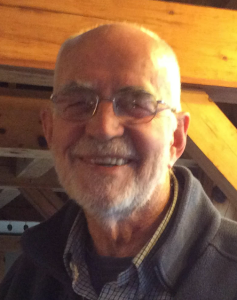 Chick Carroll

After college, I did a corporate tour of duty in New York City. Then 4 years in the federal government in Washington during the Johnson Administration. Followed by several years there in private business, representing European companies in the United States. A move to Maine in 1976. Many years self-employed in real estate development in Maine, New Hampshire, Florida, and Pennsylvania, plus some years as a carpenter/builder of a few houses, including our own.
In 1990, a brief but deep recession led to my abrupt demise as a developer, and to severe financial consequences. In the years that followed, forced by our new circumstances, I was able, from a completely different perspective, to reconsider what is meaningful to me, to a complete reconsideration of values. And to an empathy with others I hadn't known before.
Some years later, this reevaluation led to my attending seminary, graduating at an advanced age, followed by ordination in the Episcopal Church as a Vocational Deacon. I serve at St.
Paul's Episcopal Church in Brunswick.
Married to Ann. We are fortunate to have 4 children and 6 grandchildren, all living in Maine.
Of the things I have done, I seem to enjoy each successive one more than the last. To contribute more to it, to get more out of it. May it continue.
Dana Cary- Treasurer
Dana is a resident of Topsham, the town where he grew up. His career was based on financial management in both banking and business operation. In addition to The Gathering Place, Dana also volunteers with Mid-Coast Hunger Prevention, Topsham Historical Society, Brunswick Topsham Land Trust, Cathance River Education Alliance, and as a Master Gardener with local non-profits.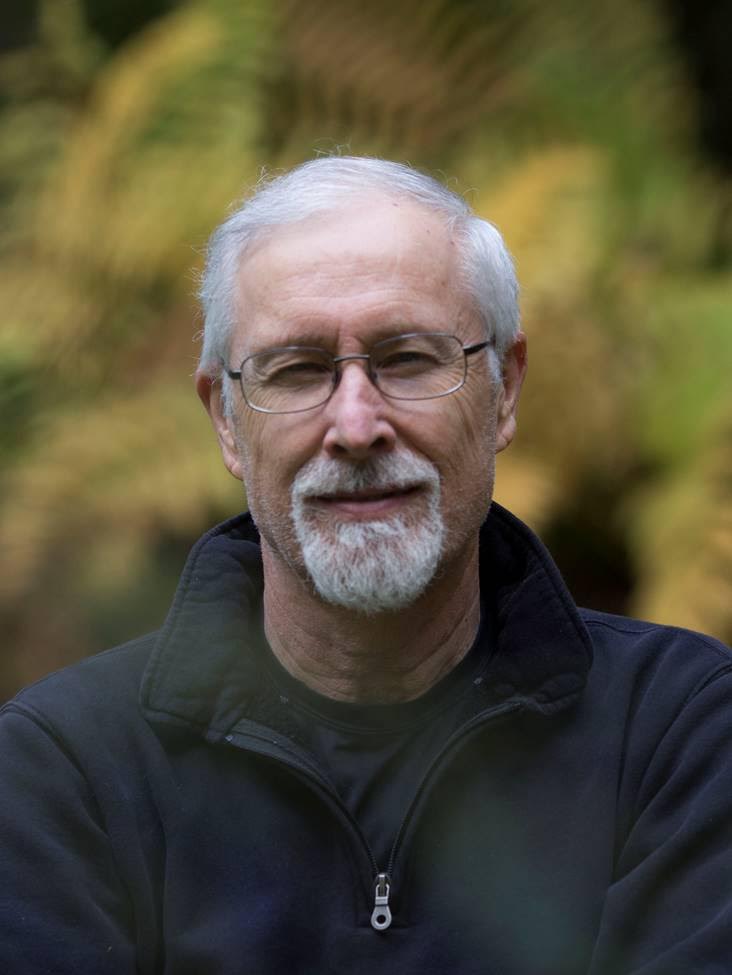 Ed Caswell
I am a lifelong resident of Maine who was born in Belfast and feels fortunate to have grown up on the shore of beautiful Penobscot Bay. I am a graduate of the University of Maine at Orono and have recently retired from a forty-six year career as a consulting structural engineer.
My wife Lynne and I have lived in Topsham for thirty-seven years. We have two children and four grandchildren, all who live in this Midcoast area.
We work with several small local environmental groups because we believe that care of this good earth benefits all of its creatures.
I have volunteered with The Gathering Place over the last few years. As a member of the Building Committee I served during the planning, design, and construction of our new building.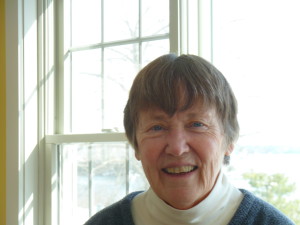 Joanna Damon- Secretary

I have lived in Harpswell for the last 32 years and I have attended Mid-Coast Presbyterian Church for the last fifteen years. As a resident of Harpswell I served on the Board of the Holbrook Community Foundation from the time it was formed until two years ago when I completed my second term. During the time I served the Board raised 1.5 million dollars to buy the Holbrook property in Cundy's Harbor in order to preserve it as a working waterfront.
I am a retired teacher leaving the public school system in Lansingburgh, New York in 1979. I subsequently became a paralegal working for the Legal Division of the Maine Department of Transportation. I retired from the Department in 2002 as the Legal Administrator for the Division. After that I worked as a consultant for the Division for another eight years. I also became involved in several volunteer efforts including work for the Tedford Shelter, Habitat for Humanity and the Hunger Prevention Program.
I have been involved with The Gathering Place (TGP) from the very beginning. I attended the first meeting called by the Tedford Shelter as a representative of Mid-Coast Presbyterian Church and all subsequent meetings that led to the creation of TGP. I took the training courses and was on the original committee prior to the formation of the Board. I left the committee but volunteered at TGP two days a week from the first week it opened its doors until this past September. I helped to move the clothing racks and set up the room, putting up tables and chairs, setting out games and doing everything necessary to change the room from a clothing distribution center to a welcoming place for the guests. I have been a spokesperson for TGP at my church, have canvassed for volunteers and organized special services about volunteer work in the community including TGP
I am very acquainted with TGP and several of the volunteers.  Although my involvement with TGP guests has been somewhat limited I have come to know a few of the regulars. I feel that I could be a helpful addition to the Board.
Caroline 'Bunny' Fazekas

After graduating from college with a BA in Economics, I worked for the World Data Analysis Program at Yale. After teaching myself some programming and how to use  statistical research programs, I became a Research Assistant, and later a free-lance computer programmer. Clients included a number of professors at Yale, the Hill Health Center and the New Haven Census.
During this same time, I became a student at  the Yale School of Public Health in biometry. Met Isidore Falk and was able to provide statical support for his efforts with the US Congress to put more funding into Community Health Care Centers.
Upon marriage to Joe, my priorities and energies shifted, focusing more on family and home. Time was filled with children and remodeling an older home. An attempt to work from home was not successful so I spent those years with part-time volunteering in schools with computers.
Once my children were through elementary school, I returned to the workforce in mostly part time jobs while getting certified in Gerontology from New Haven Community College. I then began working at an Assisted Living Alzheimer's Unit developing daytime activities.
Family ties pulled me out of the work force again when my mother entered Hospice in 2003. When she died, I became responsible for my sister with MS, and after her death, became the trustee for her 11 year old daughter.
In late 2006 , I found out my youngest son had developed paranoid schizophrenia. January of 2007 we moved to Maine. I learned everything I could about mental health.
Took the NAMI's Family to Family class, volunteered at Sweetser's Learning and Recovery Center, and completed a class on Intentional Peer Support.
Now, I am able to bring all my wisdom of life experiences and the various learned skills to The Gathering Place, supporting all those who pass through our doors.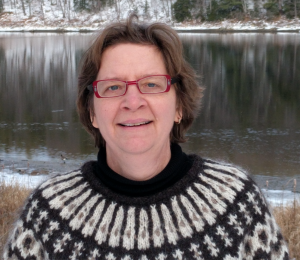 Madeleine Msall
Professor Madeleine Msall teaches in the Physics and Astronomy Department at Bowdoin College.   Born in Chicago, Illinois, Madeleine attended Oberlin College in Ohio and the University of Illinois at Urbana-Champaign before moving to Brunswick in 1995.  She volunteers at the MidCoast Hunger Prevention Program Soup Kitchen and on the Outreach Commission of St. Paul's Episcopal Church.  She is an advocate for diversity in higher education and involved in multiple programs to support young scientists.  Her commitment to the Gathering Place is inspired by a sense of community within the Pleasant Street neighborhood and by empathy for those in need of welcome.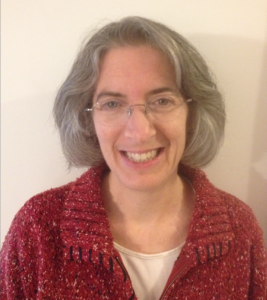 Mary O'Brien
I am a resident of Brunswick who is active in public policy work around children and family services, and in church and community based volunteer work.  I was employed for 20 years as a consultant, primarily with a federally funded child welfare resource center at the Muskie School at the University of Southern Maine, where I promoted organizational improvement in public child welfare agencies, through webinars, newsletters and publications.  Before coming to Maine I worked as a program analyst in the federal government and as a church based community organizer.
I have been active at All Saints Parish in Brunswick, through the Social Justice and Peace Commission, youth ministry and adult faith formation, organizing fundraisers, volunteer, and reflection opportunities for adults and youth.  While raising my two children, I volunteered with and led Brunswick school parent groups.  During a 2015-16 sabbatical year in Ann Arbor, Michigan with my husband, a Bowdoin College professor, I volunteered with interfaith service organizations, and researched anti-poverty approaches in the U.S.  I am passionate about working with others to build stronger community responses to poverty, and am currently studying interfaith ministry, and volunteering in the community.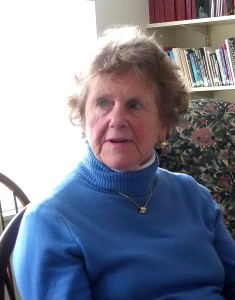 Abigail Manny Patterson
I was born and raised in the Boston suburbs, attended high school in Virginia where I was president of my class. Attended Radcliffe College for two years, married and spent a year at Fort Benning, Georgia. I returned to college and finished my degree while my husband was at graduate school and our first two children were born. I graduated, with their toddling help, in 1958.
I was lucky enough to stay home while the children were young, and was elected classroom representative at least once for all six of them. Call me a PTA junkie, veteran of more sales and fundraisers than I care to count. Outside of their schools, the volunteer work I am most proud of during those early years was at a Planned Parenthood clinic on 125th Street in Harlem.
When the youngest child entered kindergarten, I went to work as Director of Admissions at the New Canaan Country School until my late husband's retirement in 1993 when we moved to Harpswell.
Since living here, I have been president of the Harpswell Garden Club, happiest to be involved in the work its members have done on the Centennial Hall Gardens in Harpswell Center and at the Memorial Gardens at the former Navy Base. I have also been president of the Auxiliary of MidCoast Hospital and co-chaired its major fundraiser, the "Grand and Glorious Yard Sale" four times. I have served three terms on the Board of Directors of MidCoast Hospital and am still working on its Development sub-committee. Still volunteer at the Hospital and at St. Paul's Church. I am also Secretary of the Maine Women's Giving Tree.
I love working with people, and would love to help the Gathering Place in Outreach and Fundraising. The work you all do for the forgotten and neglected sector of our population is truly awe inspiring.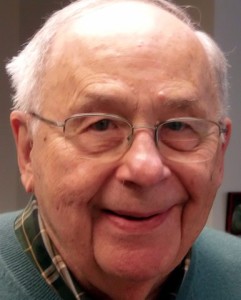 Robert P Patterson

Born and raised in MA, I graduated from Boston University in 1952, then in 1955 from Berkeley Divinity School in New Haven. I continued further studies at Harvard Divinity School. After parish ministry in CT, MA and MI,I came to a church in Baltimore during the turbulent days of the 60s and 70s, serving there for 28 years.
While there I developed skills in counseling, organizational development, Myers–Briggs training, and in 1987 was a founding member of the Institute for Christian and Jewish Studies, a center for developing interfaith programs of study and cooperation.
I'm married and have three grown children, all of whom now live in Maine. I'm  an active member of the Oratorio Chorale, enjoy fly fishing, and have had a summer camp in Lovell since 1970.
In 1999 I moved to Maine, and have been active in several non-profit organizations that focus on bringing affirmation and hope to people our society often neglects or ignores.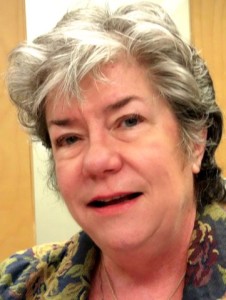 Caroline Russell
I was born into a military family, exposing me to different cultures and values early on. I adopted New England as my home when I went to college in Boston. Several different careers- banking, real estate then my own business for 18 years- took me to New Hampshire and, finally to retirement in Maine. Now that I don't have to work for a living, I can work on things that matter and that I enjoy. I am very active St. Paul's Episcopal church, especially in hospitality and all things food. I serve on the board for Big Brothers Big Sisters of Bath/Brunswick and have a delightful "Little". Recently, I have been licensed as a foster parent and have a "bonus daughter" living with me until she is ready to be independent I have supported TGP since its inception and am delighted to serve on its board.
Anthony Sachs
Graduated from Drexel University and The Baltimore International Culinary School. Was Chef at Migis Lodge, South Casco and the former Daniel Stone Inn, Water Street, Brunswick. Started a venture with M.W.Sewall in Bath to provide food for convenience stores. Now owner for 16yrs Big Top Deli, Brunswick. On the Board of People Plus, Brunswick as Teen Advisor.
Edward Schreiber 
I was born on November 15, 1945 at a hospital in Gloucester, MA. I graduated from Rockport High School in Rockport, MA in 1963. I graduated from Gordon College in Wenham, MA in 1969 with a degree in philosophy/theology. I married my beautiful wife Mary, at Grace Lutheran Church in Philadelphia, PA on March 11, 1972 where I was an intern as part of my seminary education at the Lutheran Theological Seminary in Philadelphia. I graduated with a Masters of Divinity degree in 1973 and upon graduation, I became assistant pastor at Epiphany Lutheran Church in Hempstead, NY.  I was there until 1978, when I accepted a call to serve as pastor of Prince of Peace Lutheran Church in Cambria Heights, Queens, NY. I served that church until 1984, when I accepted a call to serve as pastor of Atonement Lutheran Church in Saugerties, NY, where I served until retirement in September of 2015.
At the churches I've served, I've been very active in community service, mostly involved with hunger relief programs. All the churches I've served, from my internship until retirement, have been at or near multi-racial communities. We are very active in social justice issues and will be as long as possible. My friends call me Schreib.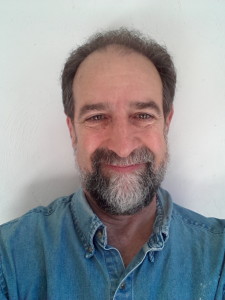 Phil Studwell – President

I received my BA in Religion in 1977 from Trinity College in Hartford, Ct  and my Master's in Social Work from Hunter College in NYC in 1982. I recently retired from 27 years with the Portland School District as a clinical school social worker and also maintained a part time private LCSW practice for 15 of those 27 years in a downtown Brunswick office working with youth ages 6 -21 yrs.
Previous to working in the Portland schools, in the 1980's, I worked in New York City with Jewish Childcare Services, then in Brunswick, Rockland and Augusta for the State of Maine Dept of Mental Health and Retardation for a year plus. I facilitated the first NAMI support groups in Bath and Rockland during that time, then worked in York County with Sweetser Children's Services for 4 years doing intensive home based family work .
I have lived in Brunswick since 1985 and, with my late wife, raised two children here.  I'm currently remarried and a member of St Paul's Church where I facilitated a youth group over four years culminating in a service pilgrimage to a social work university in Southern India. I also chaired St Paul's Outreach Committee from 2010-15. With Chick, Ed, George, Bunny and others I founded the Gathering Place in 2010.