Scarcely a dream little more than a year ago, the new home of The Gathering Place opened its heart to the community on Thursday, September 29, 2016..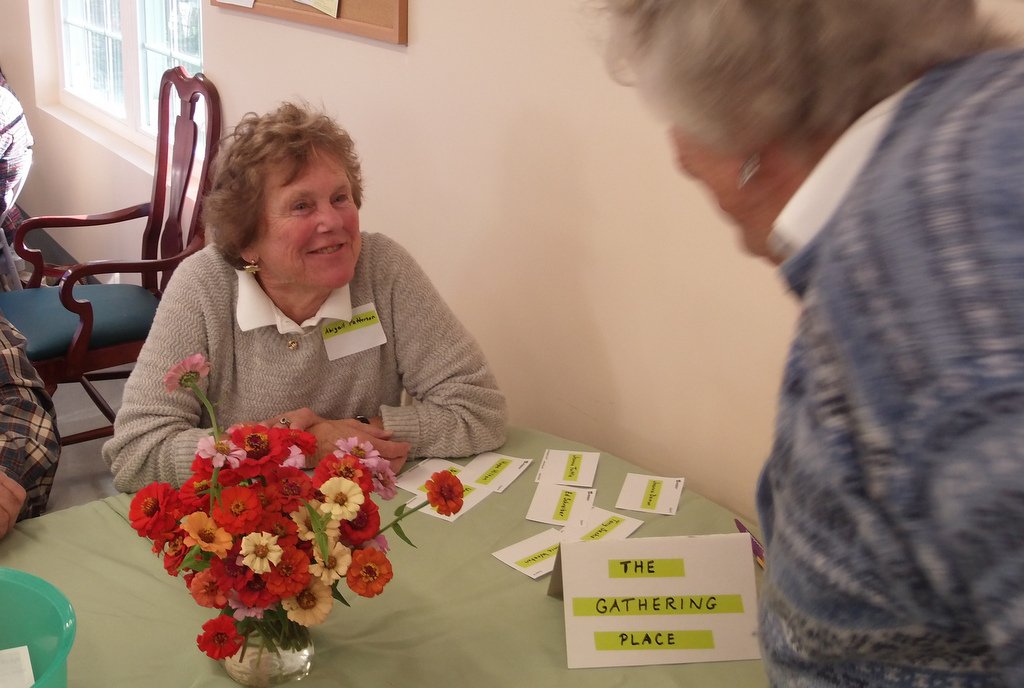 Abigail Manny Patterson greeting guests.
..with a Grand Opening celebration attended by well over 100 donors, volunteers and guests.
TGP President and co-founder Chick Carroll described how the dream became a reality and expressed heartfelt thanks to those whose generosity has made it possible for TGP to provide daytime shelter for the desperately poor, disabled and homeless.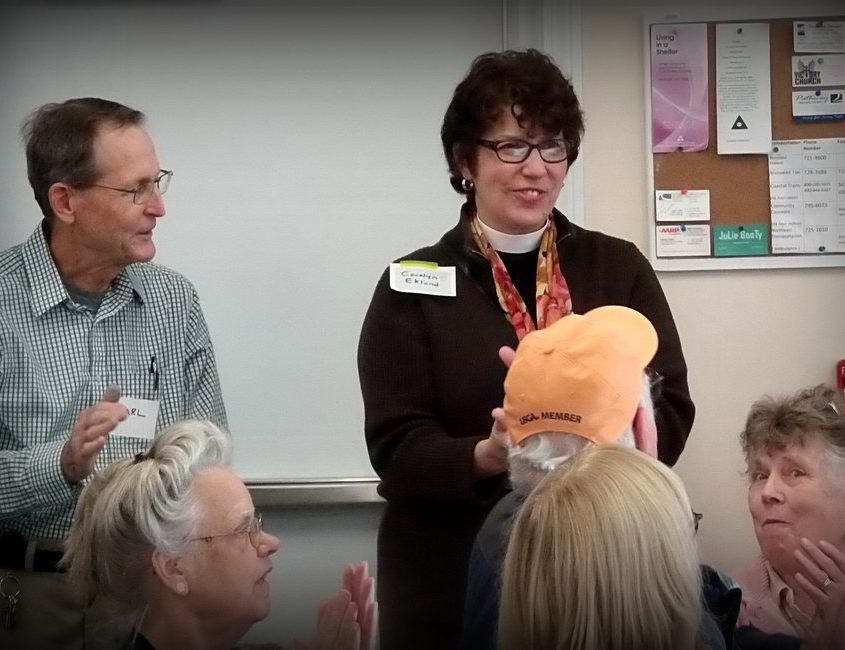 Carl Koester from SDA & Rev Carolyn Eklund, St Paul's Rector
He expressed deep gratitude to the Seventh-day Adventist Church for hosting The Gathering Place since its inception in 2011 and thanked the Rev. Carolyn Eklund, Rector of St Paul's Episcopal Church, for providing a home for TGP on Wednesdays when the space it shared with the Clothing Bank was in use.
Chick also announced that Mary Connolly who has been serving as administrative assistant has been named the agency's Executive Director.
Co-founders Ed Bradley, George Hardy, Phil Studwell and Board member Bunny Fazekas also expressed their appreciation.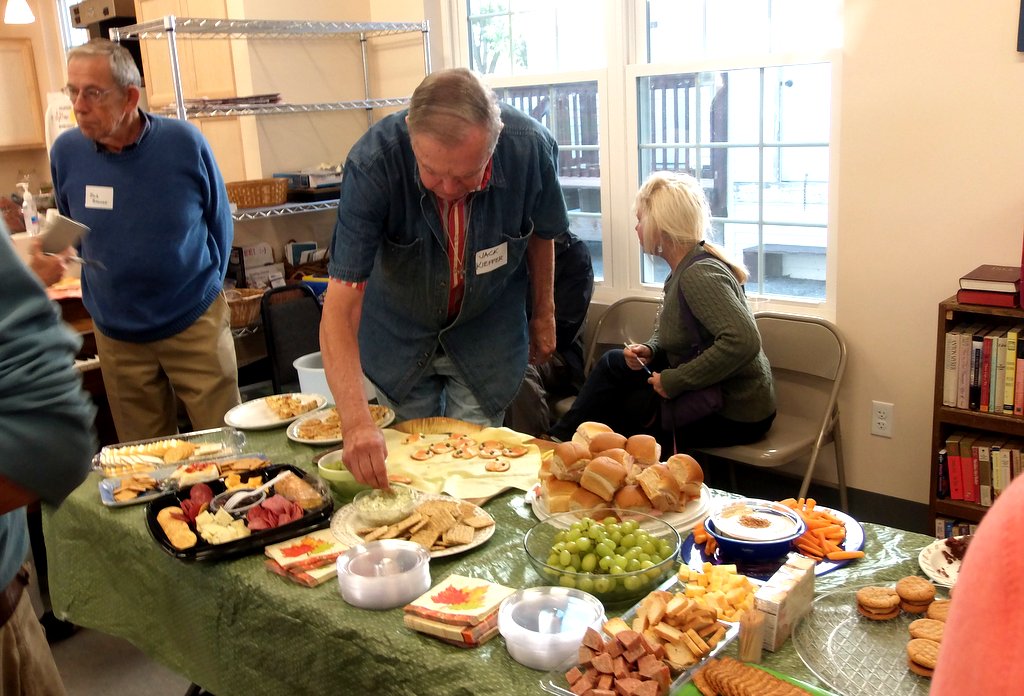 Music and hors d'oeuvres contributed to the festive experience.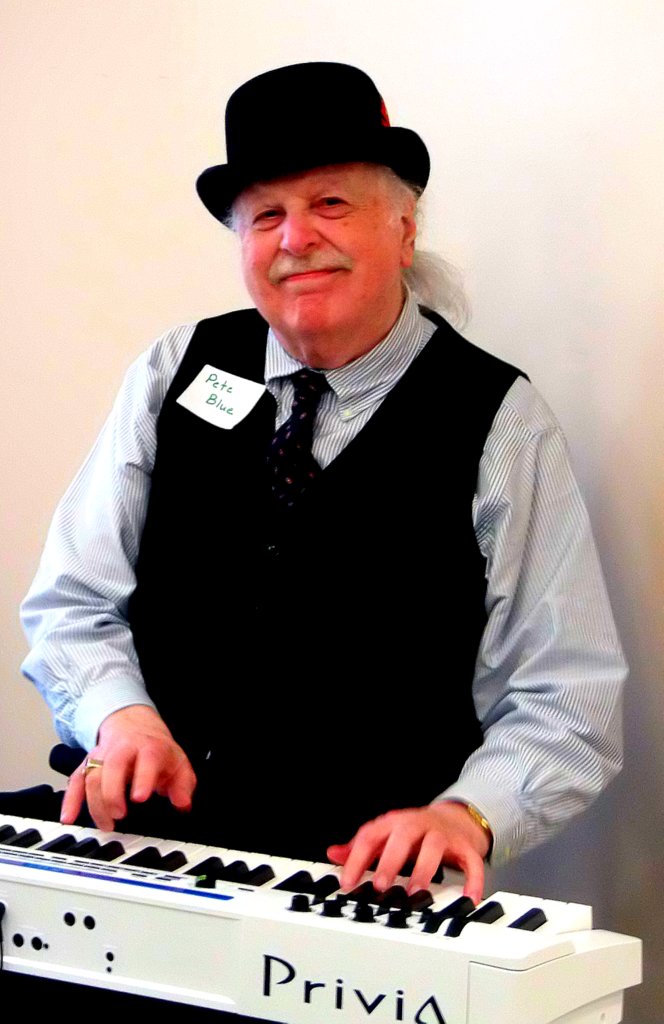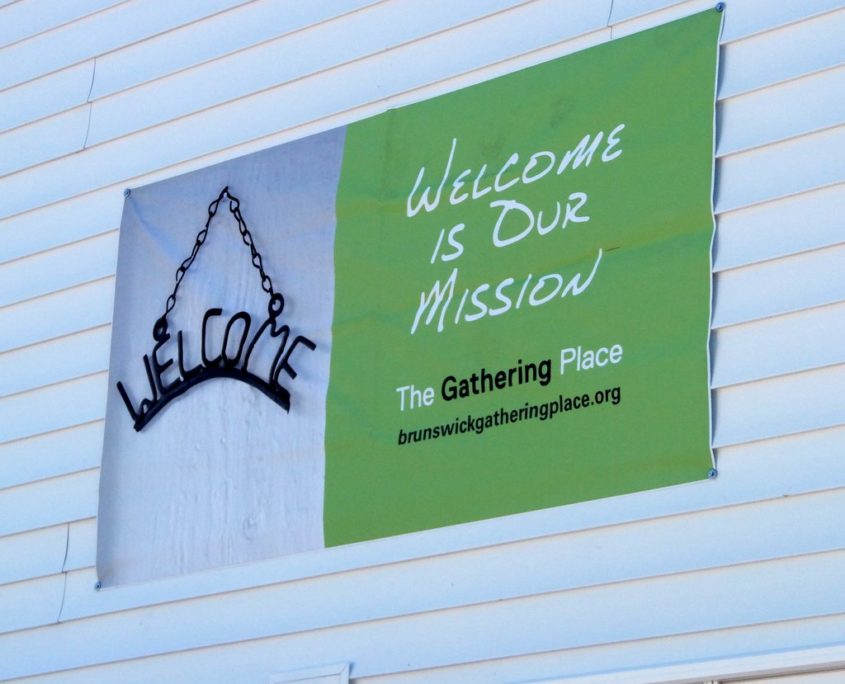 The Gathering Place serves 60 to 70 guests on a typical day and is open from 9 a.m. to 3 p.m. five days a week.