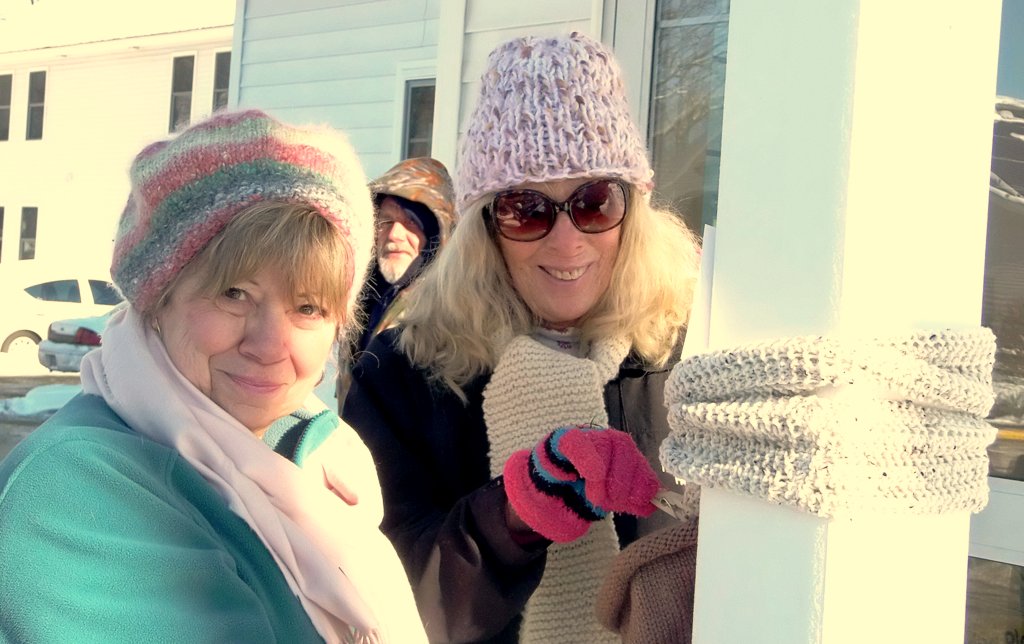 Just hours before a strong Arctic cold front moved into Brunswick, Linda Despres (right) and Christine Roy were busy wrapping the columns
of our entrance with warm scarves, hats and mittens for those in need.
With hearts that go out to the poor and homeless, they chose The Gathering Place as the hub for "Bundle Up In Brunswick!" a caring effort to help people stay warm this winter.
Free for the taking, the articles began to vanish almost immediately as TGP guests and others gratefully accepted the free gifts.
Without such kindness and community support, we could not begin to fulfill our mission to provide a safe, comfortable and welcoming space for people to gather in downtown Brunswick.
Thank you Linda and Christine!