Footprints in the snow led straight to The Gathering Place last week and a welcome reprieve from the drill of daily life for more than 100 guests and volunteers who attended a fun-filled holiday celebration in our Great Hall.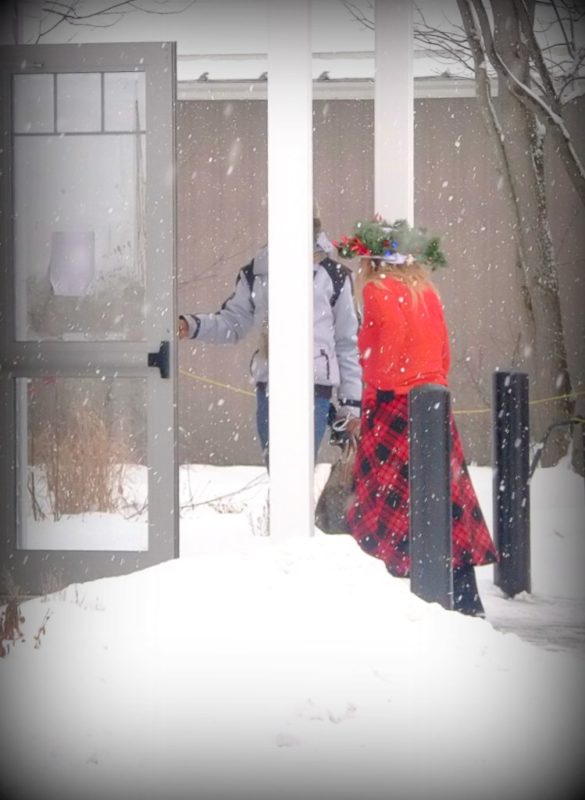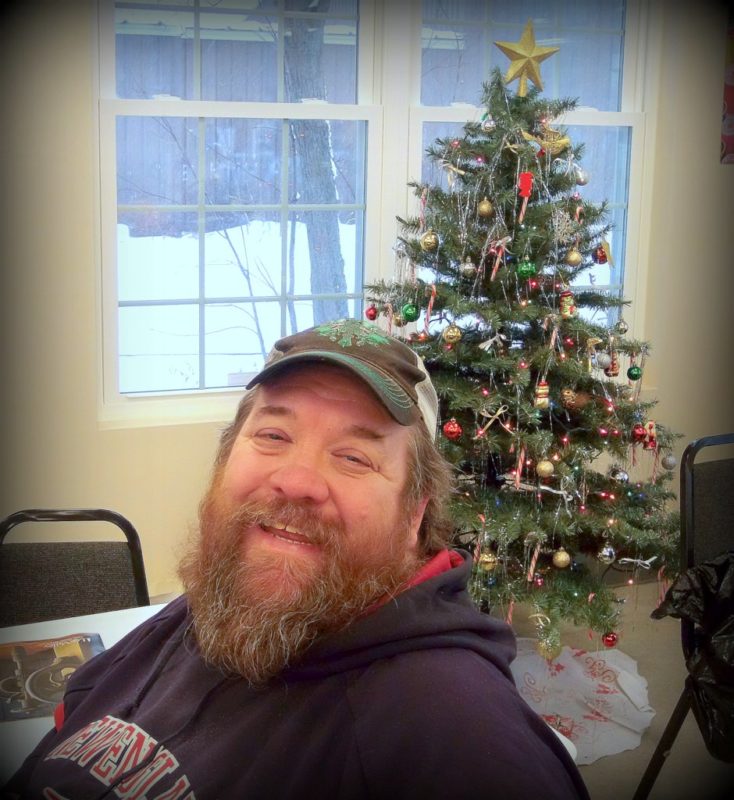 Colorful decorations brightened the room and the ample supply of flavorful treats never seemed to run out.
While some nibbled on pie, cookies, cake and fruit, others sat and talked, played games or tried to make sense of a 1000-piece jigsaw puzzle.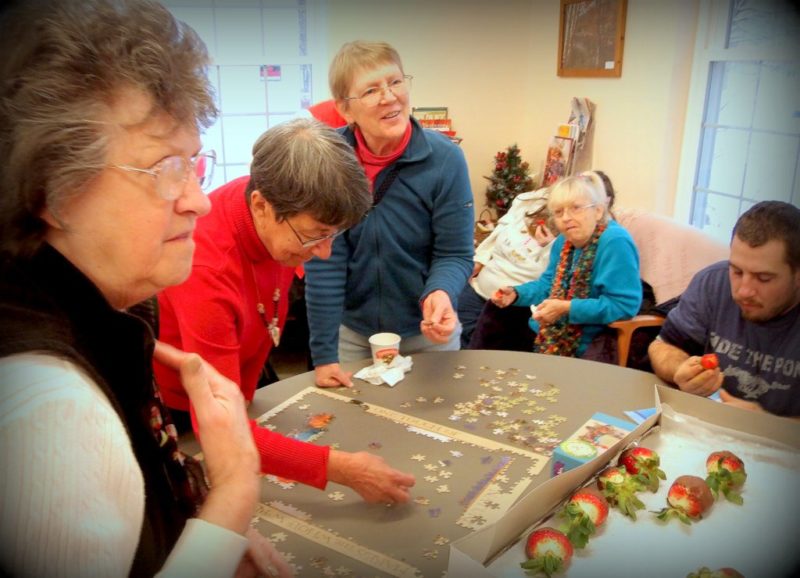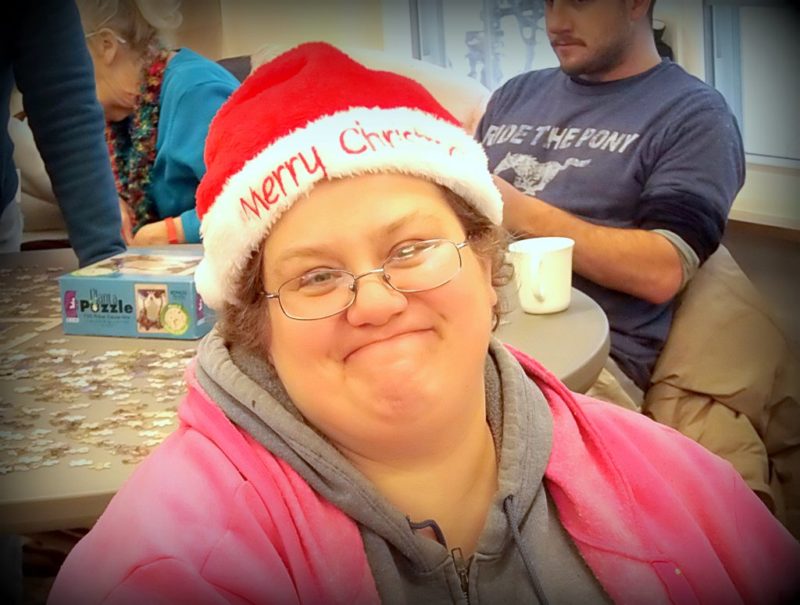 Even Santa took time to wish everyone a Merry Christmas!
In years past, some of those attending might have headed for the library or a local coffee shop.  Not this year.
This year laughter, friends and great food made The Gathering Place the place to be.
"It's great to be able to do this!" exclaimed one guest.
The December 22nd event was the first of its kind in our new facility.
Christmas Joke:
Why was Santa's little helper unhappy?
He had low elf-esteem:)!