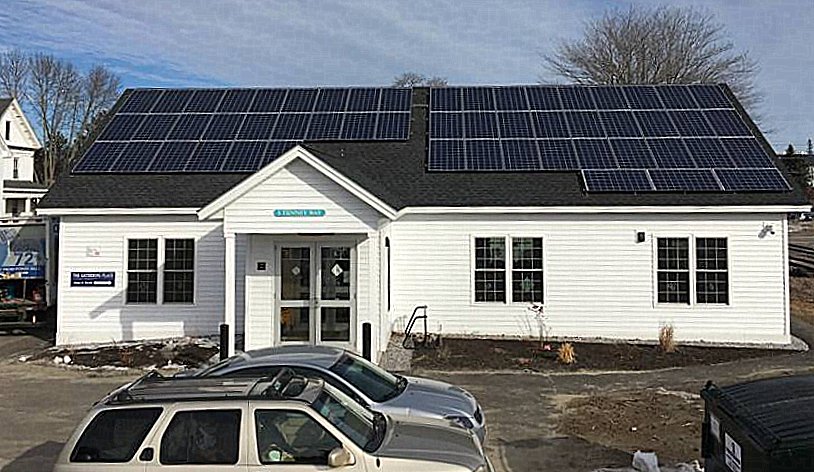 Since January 31, The Gathering Place has been drawing most of its electric power from an array of solar panels on our roof installed by Revision Energy of Portland.
"We don't have a history of usage in our new building so we don't know yet what percentage of our electricity demand will be met by the solar system," said Ed Caswell, a member of TGP's Board of Directors and a retired structural engineer. "However, we expect to generate over 16,000 kWh of electricity per year that we hope will meet nearly all of our demand.
"As a non-profit entity we owe it to our supporters to spend their donations with care and shepherd our resources carefully," declared Madeleine Msall, TGP Board member and Professor of Physics at Bowdoin College. "Solar power saves money and protects our community from the consequences of modern society's over reliance on fossil fuels for heating and energy generation.  Producing our own power is a step to diminish the risks of increased coastal flooding, increased storm activity, increased drought and other currently observed consequences of global warming. This social benefit of solar power is beautifully aligned with the Gathering Place Mission of care for the vulnerable."
"For more on our solar installation, please click here".