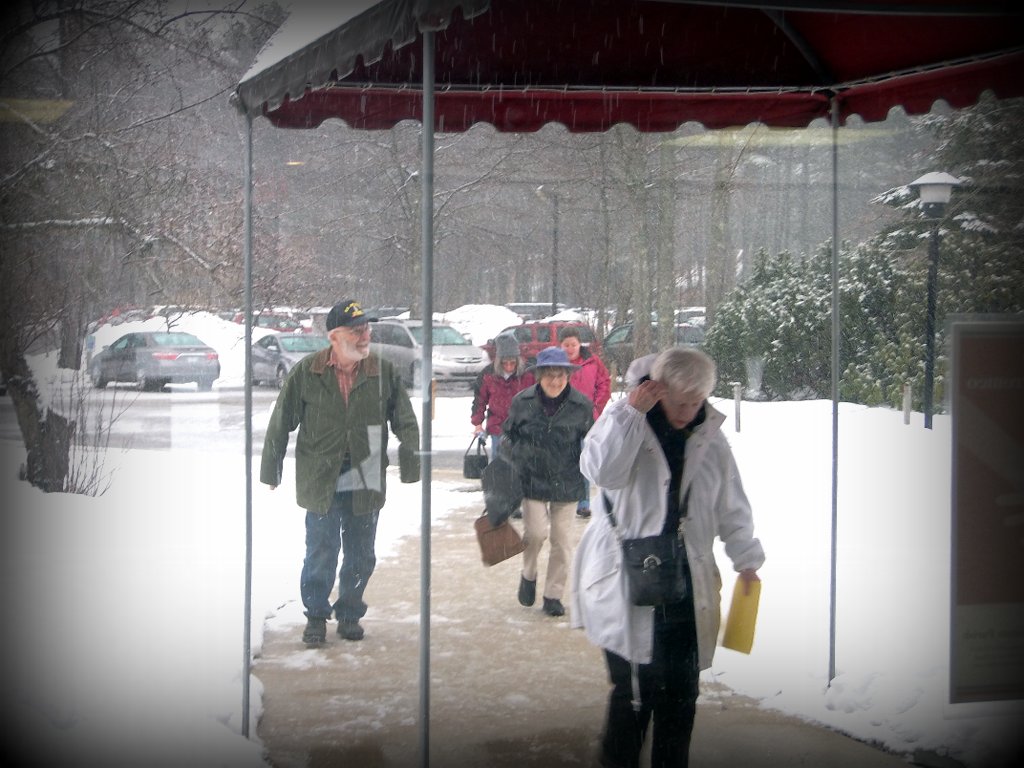 Despite a persistent wet snow which threatened to leave streets slippery and dangerous, several hundred diners flocked to St Charles Roman Catholic Church in Brunswick March 24 for a hearty haddock supper.
Proceeds from the popular springtime event, one of six the church holds during Lent, will benefit The Gathering Place. Representatives of TGP welcomed diners including Bob and Nancy Lord, TGP volunteers, and Fr. Richard Rice, a retired priest and former Pastor of St Mary's Church in Bath.
This is the fourth year St Charles has donated proceeds from the supper to help fund our outreach to the poor and homeless.  Last year we received more than $1600 from the event.
Thanks to the help of the hard working volunteers at St Charles who make these suppers possible and the generous support of other individuals and organizations, the most vulnerable members of our community now have a safe, warm and welcoming place to spend the day .
Thank you, St Charles!